Section 2 – Article #1
- A Woman's Calm -
By: Susan S. Weed

In her newly updated best-selling classic, New Menopausal Years The Wise Woman Way, Susun Weed offers a number of approaches women can use to calm jangly nerves, achieve greater overall calm, and cope on-the-spot with stressful situations.
For instant calm, Weed suggests one or more of the following simple calming exercises, herbal allies, or movements, and can give you more details on how and why they work:
Unfreeze yourself: Curl up in a fetal position (on your side with keens drawn up), breathe deeply, and hum. You may want to rock back and forth. Concentrate on what feelings want to emerge. Do not be surprised if grief is what you are really feeling.
Focus your eyes: Look at anything, steadily, with concentration, and breathe deeply. Feel a warmth in your upper abdomen; breathe; focus.
Conjure an image of safety: Imagine a huge image of safety, such as a cowrie shell, the palm of Buddha or Christ, a giant mother's lap, or a cloud of pink light. Surround the object of your anxiety with this image. Fear locks up movement and speech; a clear visualization can unfreeze you.
Take an herbal calmative: Tincture of red clover is a profound relaxer and soothing calmative. Its salicylic acid content (similar to aspirin) makes it an excellent pain reliever, too. Motherwort is also effective. Motherwort is not sedating, but calming, leaving you ready for action, not flying off the handle or bouncing off the walls. Try 10 to 20 drops as soon as you feel your nerves starting to fray or just before a stressful event. Repeat every five minutes if needed.
Try yoga postures. Yoga postures, yoga breathing, and quiet, focused medication soothe the sympathetic nervous system instantly. Regular practice alleviates anxiety, often permanently.

===============================================
If you liked this excerpt by Susun S. Weed, you will want New Menopausal Years The Wise Woman Way available from www.ashtreepublishing.com.
For permission to reprint this article, contact Susan at:susunweed@hvc.rr.com.
© 1999-2003 Self Improvement Online, Inc. All rights reserved.
Some Links Below and Many Pages In The Site Are Under Construction. Thank You For Your Patience and Understanding.
RATES, COST ***********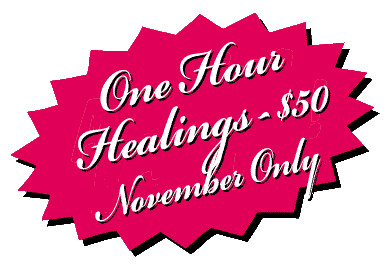 I give precise, clear and understandable instructions on exactly how to forgive yourself, love and navigate inside of any thought, feeling or experience.


More Quotes To Come.
Everything that you choose to recognize as yourself becomes a gift that is a doorway to liberation. This does not mean that you need to work on yourself for the next 10 years when things are finally clear enough in your life and consciousness . . . then you decide to choose oneness and seeing everything as yourself. NO. Choose this now. It is available to you as long as your belief systems take a vacation. There is no future. There is only right now and allowing yourself to be one with what you are experiencing and feeling is at first mechanical and then after faith sets in, it is easy. It is actualization and not realization that works. Oneness is not an experience as much as a knowing that this is all my body. Getting caught inside of looking for the oneness experience is the trap of the mind to not opening to oneness.
Trying to choose anything from the mind and from your comparison mode is a form of suffering. Choice only exists the moment it needs to be made. All analysis causes one to touch their own pain body and contract into illusion.
Affirmations work. Is that true? Trying to change things by forcing them to be something they are not is called manipulations. Has it ever worked? . . . or has it just moved around the suffering to another part of your life. Exchanging one suffering for another.Love is the answer to everything.Let darkness consume you. If you defend yourself against it, you immediately become a victim. Victim consciousness is a state of duality. Stop defending yourself against anything. All protection . . . All psychic protection . . . All protection is declaring that you are a victim. It is a lie.
More Quotes To Come.