Diksha (Deeksha) - Section A – Article #7
- Oneness University -
What is Oneness University?
Two of the most cherished dreams of man are success and love. An observation into our lives shows that while some are very successful certain others are not as successful as they would like to be. Many times we have tried to find out the reason for this disparity. Years of study by scientists and spiritual scholars alike have shown that a person's early childhood influences his later life in a major way. An insight into the factors that influence one's present day condition would unravel the secrets that lie behind success, be it in your business, education, relationship or spiritual sadhana. In the words of the Divine Avatar Sri Bhagavan, "A human being is his conditionings, fundamental childhood decisions, the experiences that happened in the womb and the past lives." For any qualitative change to occur in his life, either one or all of these factors have to be worked upon. An unlearning of previous decisions and binding concepts is necessary to push one forward in the path of success and thereafter on to the path of God realisation and Oneness. The Oneness University is a centre for learning inspired by the Divine Avatars Sri Amma and Sri Bhagavan. The uniqueness of this university is that each one of the teachings imparted in the courses can also be experienced personally and verified by the participant. Its ultimate vision is to set man totally and unconditionally free and set him on the path of discovering oneness with God. He discovers that he is not only a part of God but that he is God.

Why Oneness?
You are divided within yourself. There is a constant conflict and you are torn trying to choose between the good and the bad, the right and the wrong, the perfect and the imperfect. The society has put in to you various ideals and life is a constant struggle to live up to these ideals. You neither feel connected nor one with your loved ones, with nature or God. You exist in a state of alienation from all life. This division is the source of all strife that exists between individuals, families, cultures, religious or nations and the source of all mischief too. In the words of Sri Bhagavan, "The only solution to all human problems and suffering is a state of oneness; oneness within oneself, with the world around and with God"
Location World Head quarters
The movement's world head quarters is at Batthalavallam, speading over a few thousand acres from the hills of Ubbalamadugu to the banks of the Pulicat – India's second largest salt water lake. Batthalavallam, located off the Grant Trunk freeway, is 70 kms from the city of Chennai. This is also the land of the "Oneness Temple" and currently hosts all the Oneness University campuses. The Oneness University was founded in the year 2002. A variety of courses are conducted here addressing different needs of people; from mind development to God realisation.
Oneness University Anandha Loka 2 campus
Avanthi Road, Govardhanapuram,
Varadaiahpalem, Chittoor Dist.,
Andhra Pradesh - 517541,
India.
Phone: +91 - 8576 - 279966 / 48
Email: info@ammabhagavan.com
Oneness Temple
The Oneness Temple is a result of the noble vision of Sri Amma and Bhagavan. This is a temple for all religions. Totally embracing all belief, its mammoth three floor marble structure now nearing completion will be Asia's largest hall without pillars where 8000 people shall meditate together at a given time. An extraordinary experience, unparalleled in human history awaits mankind when 8000 people meditating shall generate an energy never before realised on earth. Influencing the morphogenic fields across the globe, elevating man to enlightenment, an altered state of consciousness – all with the immeasurable divine grace of Sri Amma and Bhagavan is naturally an awesome wonder.
Sri Bhagavan about Oneness Temple
Bhagavan, what is the specialty of the Oneness temple?
The Oneness Temple is a very unique temple. As we walk through the various passages of the temple our Chakras would start opening up starting with the Mooladhara to Sahasrara. As we come near the dome of the temple, our fontal lobes would be activated. When the fontal lobes are activated, we would be able to see the God we worship. If one is a Christian, he would see Christ, a Hindu would see his Hindu God, a Muslim would have his experience of God.
People from all faiths and religions from anywhere in the world could come and pray to their God in their own way. They would see their God. This is a temple for the whole of humanity.


Some Links Below and Many Pages In The Site Are Under Construction. Thank You For Your Patience and Understanding.
RATES, COST ***********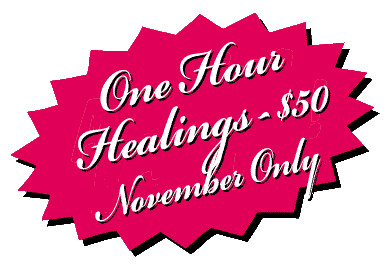 I give precise, clear and understandable instructions on exactly how to forgive yourself, love and navigate inside of any thought, feeling or experience.


More Quotes To Come.
Everything that you choose to recognize as yourself becomes a gift that is a doorway to liberation. This does not mean that you need to work on yourself for the next 10 years when things are finally clear enough in your life and consciousness . . . then you decide to choose oneness and seeing everything as yourself. NO. Choose this now. It is available to you as long as your belief systems take a vacation. There is no future. There is only right now and allowing yourself to be one with what you are experiencing and feeling is at first mechanical and then after faith sets in, it is easy. It is actualization and not realization that works. Oneness is not an experience as much as a knowing that this is all my body. Getting caught inside of looking for the oneness experience is the trap of the mind to not opening to oneness.
Trying to choose anything from the mind and from your comparison mode is a form of suffering. Choice only exists the moment it needs to be made. All analysis causes one to touch their own pain body and contract into illusion.
Affirmations work. Is that true? Trying to change things by forcing them to be something they are not is called manipulations. Has it ever worked? . . . or has it just moved around the suffering to another part of your life. Exchanging one suffering for another.Love is the answer to everything.Let darkness consume you. If you defend yourself against it, you immediately become a victim. Victim consciousness is a state of duality. Stop defending yourself against anything. All protection . . . All psychic protection . . . All protection is declaring that you are a victim. It is a lie.
More Quotes To Come.