Diksha (Deeksha) - Section A – Article #13
- Aarati - Homa - Padukas -
Aarati
Aarati is a sung worship service, an offering to the divine. All 5 sacred elements are offered – earth, water, fire, air and ether.

Literally translated aarati means that which takes away pain. The aarati is highlighted by the waving of light to the divine. The flame symbolizes the removal of ignorance that veils the transcendent self by the purifying light of the aarati flame. The aarati is an ageless tradition (eternal religion) as it exists in India. It is a welcoming service to the divine. The aarati prayers appeal to the divine grace for fulfilment of desires and to dispel the illusion of maya.
Homa

The fire is sacred and is considered divine. Sitting by the sacred fire purifies ones vibration. Fire is a manifestation of the divine energy (shakti) and is the element of transformation. Fire is really light in action. By feeding the fire with material offerings while reciting mantras, it transforms the vibration of our energy body and balances the atmosphere. The electromagnetic field and psychic fields. The fire ceremony has been performed for eons of time. It was originally brought by the Aryans to India. Again all five elements are offered to the fire along with fruits, ghee (clarified butter) incense and seeds while reciting mantras. At the sound of swaha the offering is made. It means I offer to the fire. By mastering the elements, we gain mastery over our own nature.
Padukas

It is believed that the
padukas represent the person.
The padukas symbolize
the feet of the master
and are seen as sacred.


Some Links Below and Many Pages In The Site Are Under Construction. Thank You For Your Patience and Understanding.
RATES, COST ***********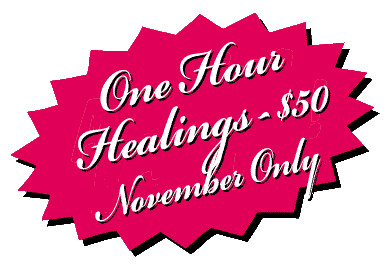 I give precise, clear and understandable instructions on exactly how to forgive yourself, love and navigate inside of any thought, feeling or experience.


More Quotes To Come.
Everything that you choose to recognize as yourself becomes a gift that is a doorway to liberation. This does not mean that you need to work on yourself for the next 10 years when things are finally clear enough in your life and consciousness . . . then you decide to choose oneness and seeing everything as yourself. NO. Choose this now. It is available to you as long as your belief systems take a vacation. There is no future. There is only right now and allowing yourself to be one with what you are experiencing and feeling is at first mechanical and then after faith sets in, it is easy. It is actualization and not realization that works. Oneness is not an experience as much as a knowing that this is all my body. Getting caught inside of looking for the oneness experience is the trap of the mind to not opening to oneness.
Trying to choose anything from the mind and from your comparison mode is a form of suffering. Choice only exists the moment it needs to be made. All analysis causes one to touch their own pain body and contract into illusion.
Affirmations work. Is that true? Trying to change things by forcing them to be something they are not is called manipulations. Has it ever worked? . . . or has it just moved around the suffering to another part of your life. Exchanging one suffering for another.Love is the answer to everything.Let darkness consume you. If you defend yourself against it, you immediately become a victim. Victim consciousness is a state of duality. Stop defending yourself against anything. All protection . . . All psychic protection . . . All protection is declaring that you are a victim. It is a lie.
More Quotes To Come.